Wallpaper is back.
That's been a common phrase uttered by interior designers and home decor experts over the last few years. A quick Google search will tell you as much. In fact, 96% of the top interior design experts surveyed by Fixr agreed that wallpaper is a big trend in 2023.
And yet, global wallpaper consumption has been steadily declining, with IGI – The Global Wallcoverings Association reporting an estimated 16% drop in sales last year. This wasn't necessarily an unexpected outcome coming out of the pandemic, IGI noted, also referencing the "sharp slowdown in GDP growth and a sudden but sustained increase in inflation." But clearly, there's still work to do.
So, is wallpaper truly back? And how can wallpaper manufacturers and retailers overcome some of the challenges that remain?
It starts with understanding your consumer.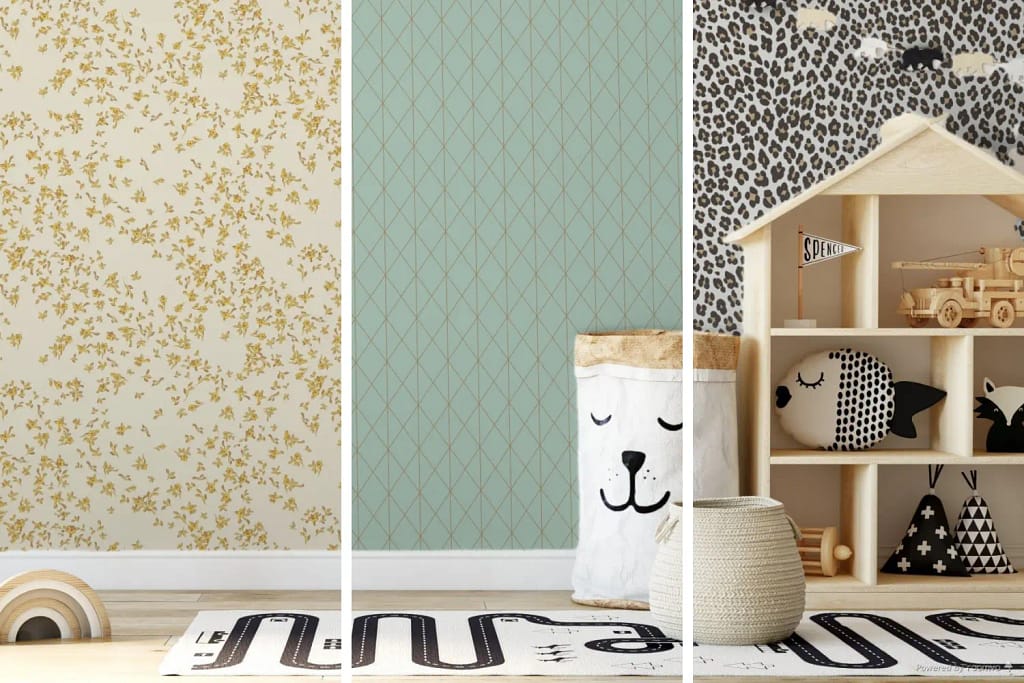 Why is wallpaper trending?
What people want to see in their homes — or better yet, how they want to feel in them — has evolved.
While there will probably always be a place for minimalistic designs and monochromatic colour schemes in certain settings, homeowners are now starting to gravitate towards "lively homes full of colour, pattern, texture, and optimism," Houzz stated in an article listing the top home design trends of 2023. Naturally, wallpaper featured prominently on the list as one of the main ways to achieve each of these elements.
This coincides with technological advancements that have made wallpaper more customizable, thereby opening up a new world of design possibilities, and far easier to apply and remove. According to data from Grandview Research, these advancements have contributed significantly to the popularity of vinyl wallpapers, which generated the most revenue in 2022 thanks in part to their "peel-and-stick" capabilities, and nonwoven wallpapers, which are most conducive to digital printing.
IGI attributes the growth of peel-and-stick wallpapers and digital murals as the main reason for wallpaper's resurgence in the U.S., one of the few countries in the world where residential sales are believed to have increased in 2022 — by some estimations, up to 20%. The U.S., however, only accounted for 2% of global wallpaper consumption, as per IGI, with countries in Asia and Europe leading the way.
At any rate, the rise of vinyl and nonwoven adds credence to the popular refrain: "this is not your grandmother's wallpaper."
"Gone are the days of just printing on paper," said David Harris, design director at luxury home decor brand, Andrew Martin. "You can now embellish corks, grass-cloths and silks with pretty much any design. The usage is also bolder and braver. If you have the confidence, there are endless possibilities."
Where are homeowners applying wallpaper?
So, now we know why consumers are buying wallpaper, and which product types they prefer. But how about where they're applying it in their homes?
Powder rooms were expected to be at the top of the list for most homeowners in 2023, according to 84% of interior design experts surveyed by Fixr. That's because they're smaller spaces that are more likely to be seen by guests and less likely to interfere with the aesthetic of the rest of the home. Bedrooms and dining rooms will be the next most popular spaces, the experts predicted.
What are some of the challenges that remain?
Although wallpaper leads the market share for wall coverings, ahead of wall panels and wall tiles, most people still prefer to paint their walls, according to Spherical Insights. In fact, the 2023 U.S. Houzz & Home Study found that paint was the most popular home improvement-related purchase amongst homeowners who renovated last year. So, the paint industry remains a stiff competitor.
There's also a lot of competition within the wallpaper market itself, including a variety of specialty stores, home centres, and a growing number of online retailers.
And finally, there's the wallpaper shopping experience. Not unlike shopping for paint, it can be an extremely overwhelming process for consumers — from evaluating and measuring their current room, to trying to decide on a pattern from the hundreds of thousands of selections that are available, to bringing home sample swatches/books and trying to picture how the wallpaper might look when applied to their entire wall(s) as opposed to just an 8" x 10" segment. Not to mention installation.
In a world where consumers expect quick, frictionless shopping experiences, this process could dissuade them from making a purchase, or even considering one.
"Many consumers view wallcoverings selection as hard work," said Ron Pietrzak, former executive director for the Wallcoverings Association. "We actually had one woman in a focus group tell us that she spent more time selecting wallpaper than in buying her home!"
How can room visualization help?
So, what can wallpaper manufacturers and retailers do to combat these challenges? Simplifying the shopping experience would be a good place to start.
Enter Roomvo.
Using Roomvo's proprietary room visualization platform, leading wallpaper brands like A.S. Création and Andrew Martin are giving customers the ability to digitally wallpaper their homes before proceeding with the real thing. Shoppers just have to upload a photo of their space, select a product from the brand's catalog, and with the click of a button they'll see a new photo appear with their wallpaper of choice applied to the wall(s) they've selected.
Both A.S. Création and Andrew Martin have the Roomvo visualizer integrated directly on their product pages with a "See This In My Room" button, keeping users on their website and giving themselves the best chance to make a sale.
As A.S. Création notes in their room visualization guide, wallpaper offers "countless possibilities to transform any room into a trendy living space." But with such a diverse range of design options, from extravagant jungle prints to modern concrete looks, it can be difficult for shoppers to narrow down their selection and truly get a feel for what's best for their space.
Until they see it come to life.
"How do the wallpaper designs look in your own four walls? Does the wallpaper of your choice also match the furniture? Does it make the room look smaller? These are probably the questions everyone asks themselves before buying wallpaper."
Room visualization helps answer them. Seeing wallpaper designs come to life in their homes gives consumers more confidence to commit. After seeing your products visualized with Roomvo, shoppers are up to 5x more likely to proceed with a purchase.
And for manufacturers and retailers, this means an improved bottom line.
By embracing new technologies such as room visualization, you can help your business stand out amongst the competition and ensure that wallpaper is not just back, but back for good.