If you're a home decor business, chances are you're already on social media.
If not, you probably should be.
After all, there are nearly five billion social media users globally, and they're spending an average of two-and-a-half hours per day there. If you do the math, the world spends 12 billion hours a day on social media.
12 billion hours.
That makes it a great place to not only speak to your existing customers but also attract new ones. It's especially valuable for home decor businesses, because today's homeowners are increasingly finding inspiration from social media for their interior design projects. In fact, four in five respondents of a recent Moneywise survey said that social media has influenced their "dream home aesthetic." And those who were influenced by social media spent 62% more on home decor than those who weren't.
Clearly, social media marketing has become one of the best ways for home decor retailers and manufacturers to build brand awareness, drive product views, and, ultimately, increase conversions.
But just being on social media isn't enough.
As we've established, pretty much everyone is there — including your competitors. So, how can your home decor business stand out amongst the crowd?
1. Pick the right platforms
First, decide where to focus your efforts. Most social media platforms have different demographics and niches. Find what works best for your business.
In the world of home decor, Instagram is a no-brainer due to its visual nature and large user base spanning multiple age groups. But don't sleep on Pinterest. While other platforms have more users, 85% of "Pinners" specifically go there to get inspiration for new projects, and they go there with purchasing intent. Can you guess the most popular category on Pinterest?  
That's right: home decor.
Other platforms to consider include Facebook, which remains the largest social network, and if you're confident in your company's video capabilities: YouTube and TikTok, which are two of the three most-used platforms (along with Instagram) amongst Generation Z.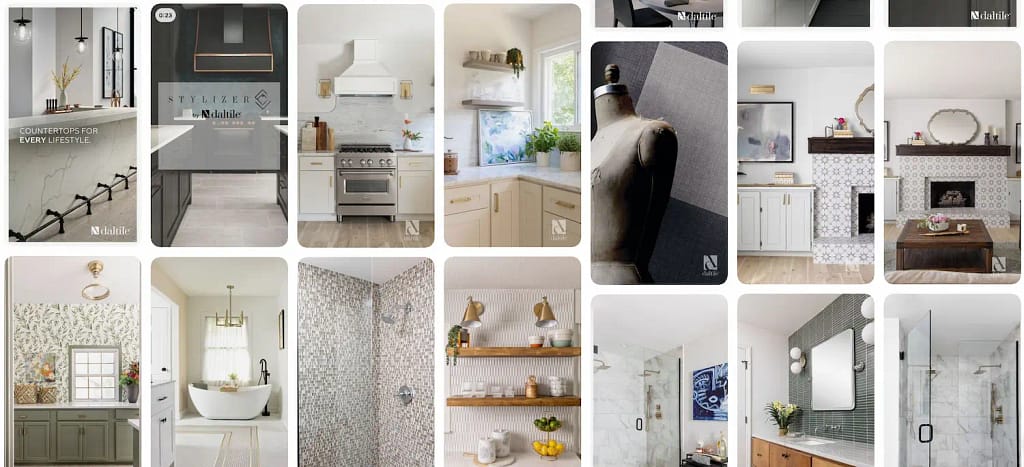 2. Share aesthetically pleasing photos of your products in room settings
Shopping for home decor is a highly visual experience. That's why visual platforms like Instagram and Pinterest reign supreme. So, to capture your audience's attention, it's essential that you're posting aesthetically pleasing images that not only showcase your products, but what's possible with them.
If you're selling ceramic wall tile, a photo of the tile being used as a backsplash in a trendy kitchen will be far more likely to inspire than a photo of the tile itself. Because, with home decor, you're not just selling a product. You're selling a lifestyle. A feeling. A dream.
Unlike on product pages, where you'll also want to include a collection of close-up detail shots, these "room scenes" should be the focus of your social media imagery to give your products the best chance at being shared and discovered.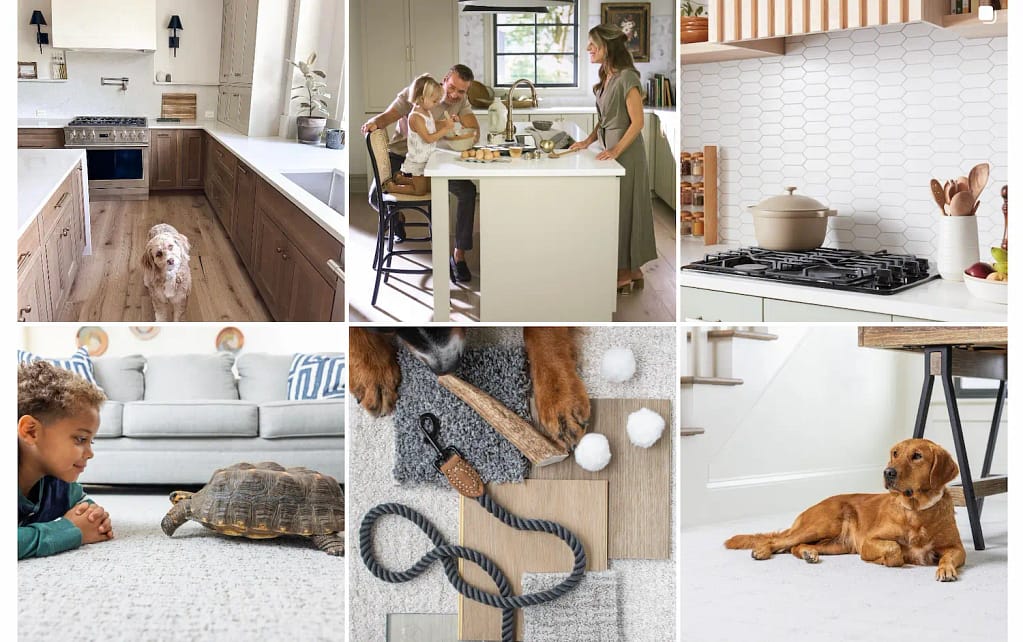 3. Incorporate video
Why are videos important? Well, for most of the same reasons as above.
They help bring your products to life, and the results speak for themselves. According to Wyzowl, 95% of video marketers say that video marketing has helped them increase brand awareness, and 89% of shoppers say watching a video has convinced them to make a purchase.
For home decor businesses, the possibilities are truly endless — from how-to videos that explain how to repair a scratch in luxury vinyl plank flooring, which help build credibility with your audience, to quick slideshows that rotate through different product detail shots.
You don't need to be making movies.
4. Promote your room visualizer
As beautiful as your product photography and videography may be, it's hard to create consumer confidence without showing customers what your products are going to look like in their own homes. So, how can you do that in an online setting?
Room visualization.
With Roomvo, for example, manufacturers and retailers can set up a state-of-the-art room visualizer directly on their product pages, allowing customers to preview your flooring, rugs, countertops, wall coverings, or paint in their space without ever leaving your website.
Not only does Roomvo help drive product views and up to 5x conversions, it also makes for great social media content – whether it's a video explaining how the visualizer works, or one that introduces a new feature. To encourage click-throughs, you can also mention the visualizer in your captions when posting about products, with CTAs such as "see how it looks in your home" or "view it in your room."   
Either way, get your customers to use your room visualizer, and the sales will soon follow.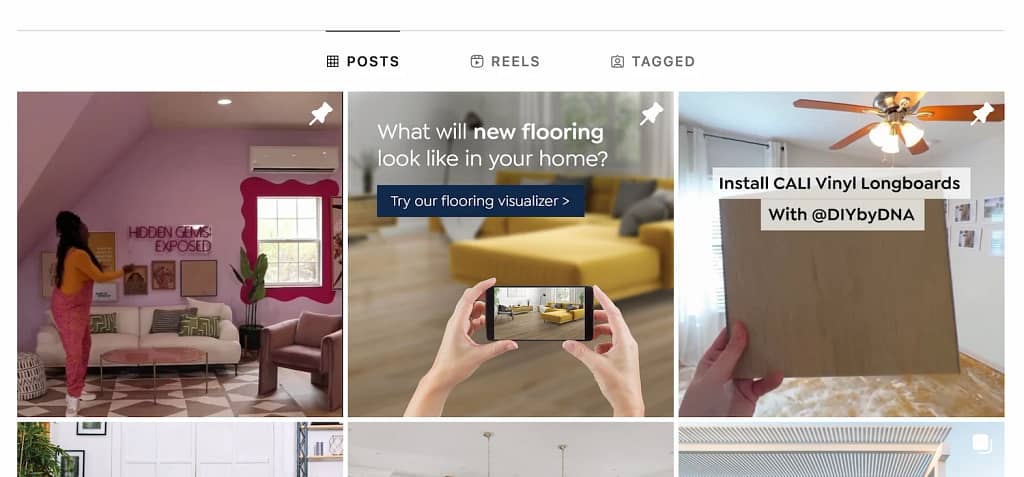 5. Run contests and giveaways
Looking to grow your following on a particular platform? Maybe you want to drive email sign-ups or website visits? Have you been tasked with building buzz around a new product launch?
Try giving something away!  Regardless of your goal, contests and/or giveaways are a great way to get new and existing customers interacting with your brand. Just make sure you're following the rules for the platform(s) you've selected.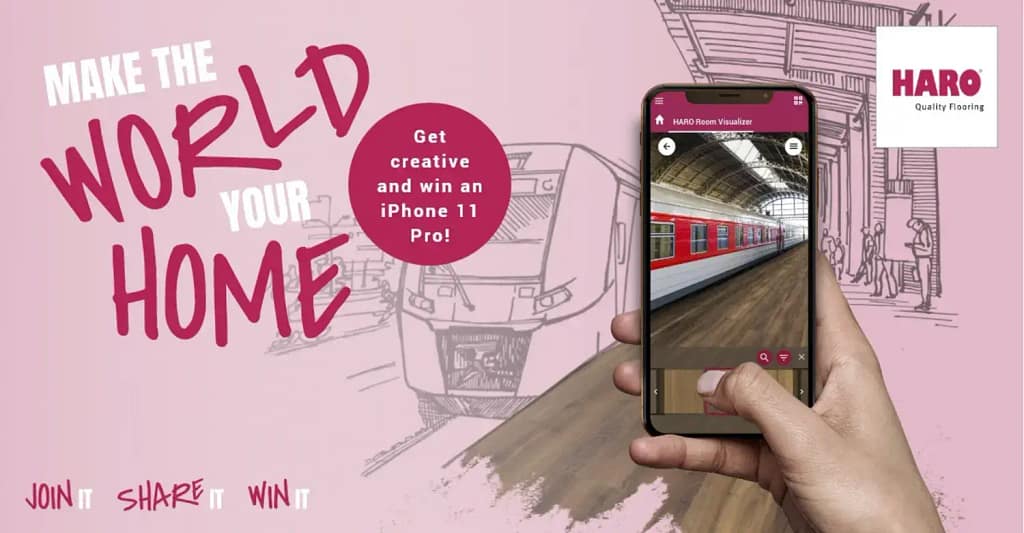 6. Amplify customer reviews and photos
Customer reviews are invaluable for any retailer.
And for home decor businesses, they might be even more important because you're usually selling "high-involvement" products that require extensive thought and research. People aren't going to undertake any home decor/improvement projects on a whim. They're going to want to see what other buyers are saying about your products. And they're going to want to see what they look like in other people's homes, in addition to their own.
So, whenever you get a positive review, don't be afraid to amplify it on social media. And encourage your customers to post photos of your products, and share those too! 93% of marketers agree that consumers trust content created by real people more than content created by brands.
Let them be your salespeople.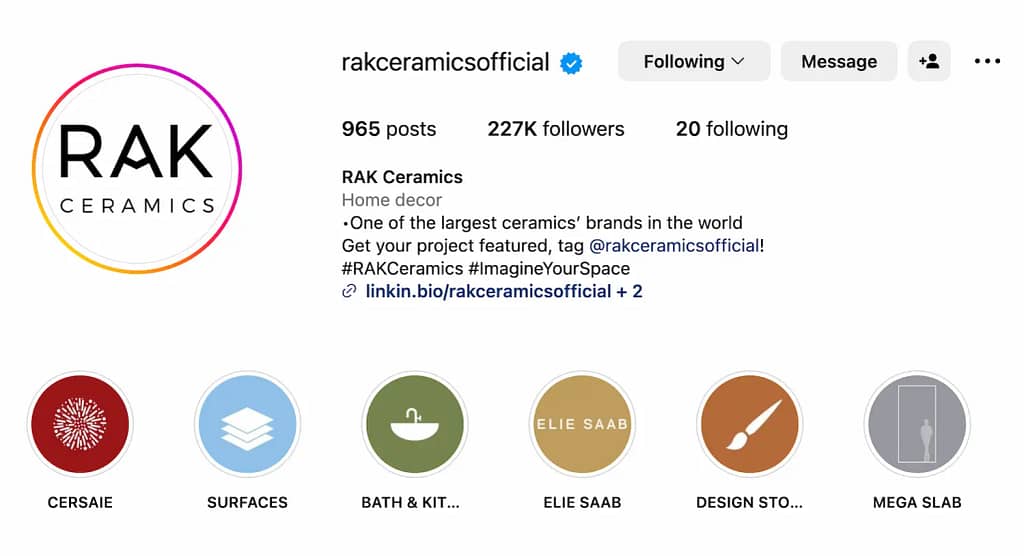 7. Collaborate with influencers
Influencer marketing is another way to get other people to promote your products for you.
Only in this case, you're paying them to do so.
Still, it can be an extremely effective strategy to get your products in front of the right people, because  home decor influencers will already have large and/or highly engaged followings consisting of individuals interested in interior design, home improvement, and the like. For this reason, marketers typically earn $6.50 for every $1 spent on an influencer marketing campaign.As we know, there are a lot of home decor enthusiasts looking to Instagram, Pinterest and other social media platforms for inspiration. Working with the right influencers can help you find and convert them.
8. Interact with your audience
Remember, this is social media. Be social!
Respond to comments. Answer questions. Join conversations.
Not only will this help enhance your brand's reputation and build customer loyalty, it could also directly impact business revenue when you consider that customers spend 20-40% more with brands that respond to customer service requests on social media.
If you're a manufacturer, you can also engage with your retail partners – especially when they post content featuring your products. They'll appreciate the extra promotion, and at the same time, you'll be getting your products in front of more eyes.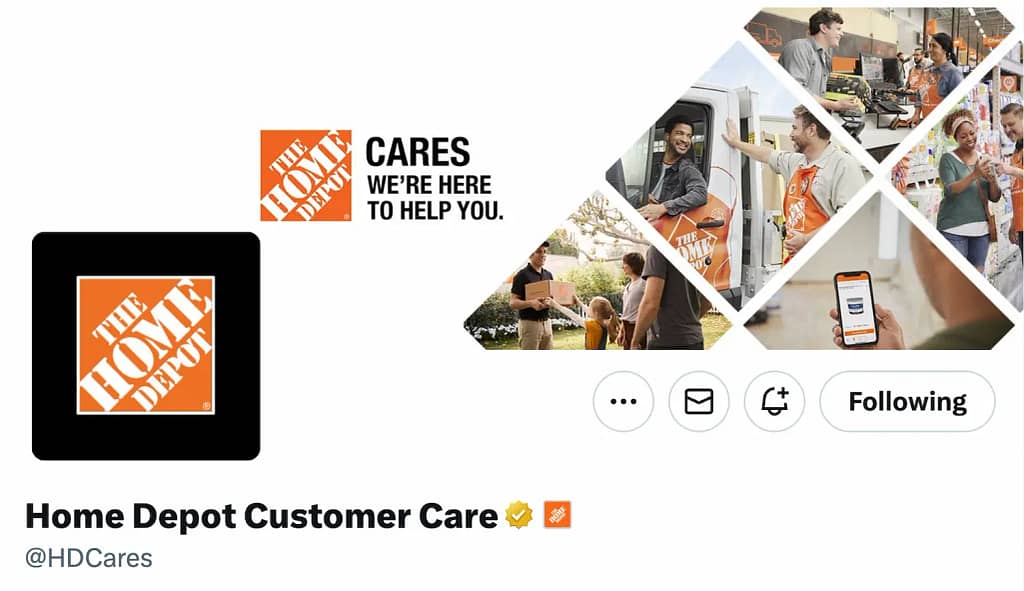 9. Run collection and/or carousel ads
So far, we've mostly focused on posting organic content to your social media channels. With organic social, your content will only reach a percentage of your followers, your followers' followers, and people following any hashtags you use, as summarized by Hootsuite.
Paid social can help expand your reach further. This is the idea of putting some money behind your existing content, also known as "boosting," or running paid advertisements. As a home decor business, consider using collection ads (a cover image or video accompanied by three smaller images displayed in a grid) and/or carousel ads (multiple images that users can swipe through). Whether you want to showcase a catalogue of related products, or multiple features/angles of a single one, both formats are more likely to convert than a single-image ad.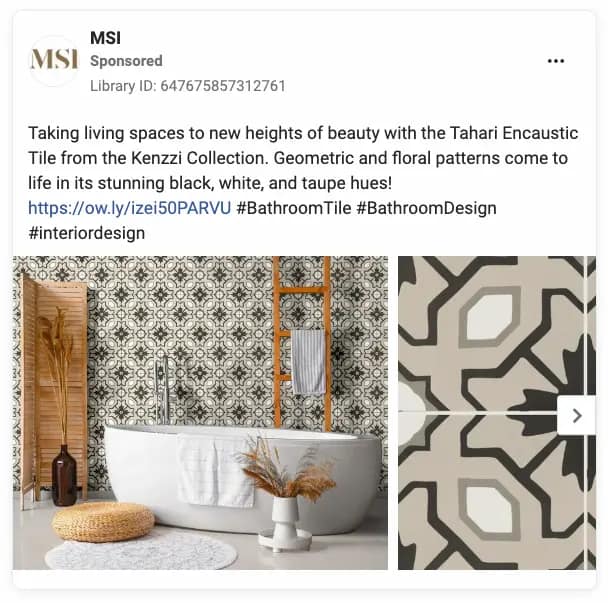 10. Have fun!
While every brand has its own unique voice, some more formal than others, there's nothing wrong with having a little fun now and again. One of the main reasons billions of people flock to social media every day is to be entertained. A quick meme, playful video, or cheeky caption can help draw them in.